Explore Health Benefits of Swimming Pools
Swimming is one of the top five most popular sports activities in the United States. Plus, it's a great way to get regular physical activity. Just under three hours a week of aerobic exercise such as swimming can decrease health risks such as obesity, diabetes and heart disease. Water-based exercise is also easier on the joints and muscles for many people because it helps support your weight. This also reduces the incidence of exercise-related injuries. Water provides resistance which strengthens your muscles and boosts cardio intensity.
Read about the most important swimming pool health benefits here: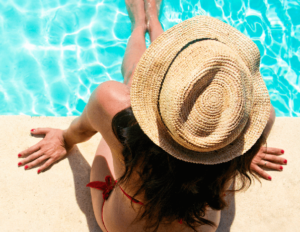 Relieve Stress and Relax
Water-based exercise as well as some time spent in the pool improves mental health and relieves stress. Swimming improves overall mental and physical health as the exercise stimulates your brain to release feel-good chemicals. The relaxation that goes along with lounging in the pool reduces depression while the movement of the water over the body results in both massage and relaxation. Water-based exercise is great for anyone who needs to decompress and relax.
Arvidson Pools and Spas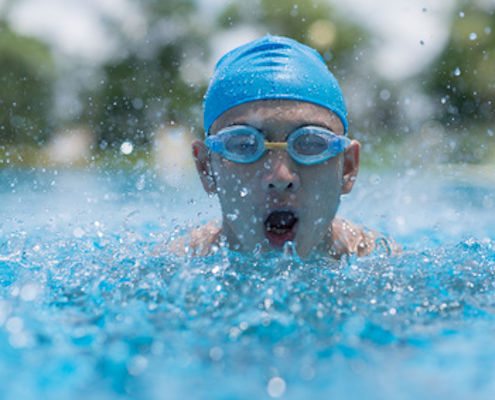 Swim Laps or Do Exercises
You have multiple exercise options in the pool. When swimming laps, pool workouts are a great way to build up cardio endurance. Because of water's buoyancy, pool workouts are great for off days (especially for those who are strengthen training). You can continue to build muscle and condition without stressing muscles and joints. Leg lifts, arm lifts and treading water are great exercises, too. Grab a noodle or foam pool "weights" and add to your pool workout.
Arvidson Pools and Spas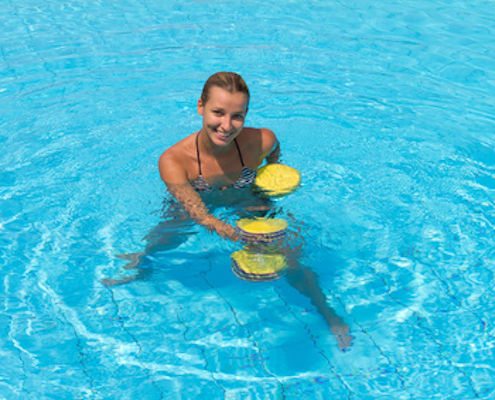 Burn Calories in the Pool
The average thirty minute pool workout burns approximately 300 calories. When you eliminate 3500 calories, you burn off a pound of body fat. A minimum of three to four times per week for your pool workout is recommended. So in less than a month of exercise and healthy eating, you'll see measurable weight loss.
Arvidson Pools and Spas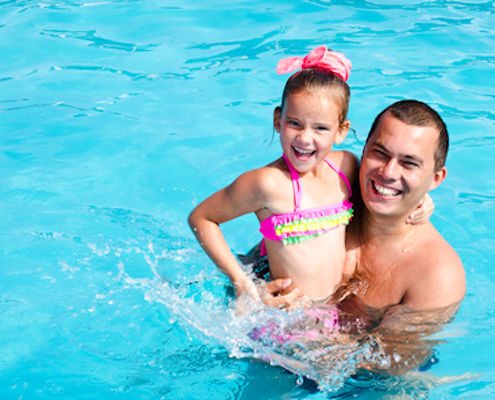 Enjoy Family Time
A swimming pool is a great way to spend family time together. Unplug your devices, and especially your phone, and spend the time in the pool reconnecting with your kids.
Arvidson Pools and Spas