Immerse yourself in a Caldera® spa and feel the world melt away. You have time to reconnect, reflect, deeply relax, reduce stress, calm your thoughts, enjoy hydrotherapy massage, recharge, and improve your life. We invite you to experience a transformation that prepares you for life's next adventure. Come to Caldera at Arvidson Pools and Spa!
Luxury spas seating 6-8 adults.
The pinnacle of comfort, design and performance, Utopia Series models are simple to maintain and unmatched in luxury. Its FreshWater™ Salt System keeps water clean up to three times longer.
Mid-size luxury spas seating 3-7 adults.
The Paradise Series has models sized for three to seven adults all with a blend of practical functions and premium options for an immersive hydrotherapy massage, and comes ready to use the FreshWater™ Salt System..
Benefits at a great value. Seats 2-7 adults.
The Vacanza Series hot tubs have been thoughtfully designed with options that provide the broadest range of therapeutic benefits at the greatest value.
Pricing to Fit Your Budget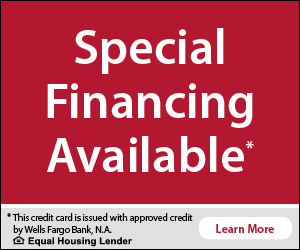 Find the perfect Caldera Spas hot tub and great pricing and financing to go along with it.
With a wide selection of models, you'll find one to fit your budget. 60 month financing is available with approved credit.
The Best Spas
Caldera Spas – a vital part of your well-being – are part of the line of exceptional spas from Watkins. While you'll find many spas and hot tubs on the market today, Arvidson offers you the very best.
You'll find that the benefits of hot tub use add up over time. With just 20 minutes daily, you'll improve your life, enhance your well-being, transform muscle tension and stress, and have a better day every day.
You look for contentment both within yourself and your surroundings. You're looking for something that says, "Yes! That changed my life." You'll find it in a Caldera Spa from Arvidson Pools and Spas.
Transform your life today and trade tension for rejuvenation each time you step into your Caldera Spa. Take the first step toward finding your new hot tub:
Your perfect Caldera Spas hot tub is one click away.
Life-Altering Caldera Spas
Look close, and you'll see that Caldera Spas are just that sort of life-altering experience. Your new spa is poised to improve your life and help you feel better physically and mentally.
A Caldera Spa is your personal wellness retreat that can help you feel better everyday. Be sure and check out our videos below!