Your perfect Caldera hot tub is one click away
We can help you find the perfect hot tub from Caldera Spas – just click below to complete our easy questionnaire!
Pricing to Fit Your Budget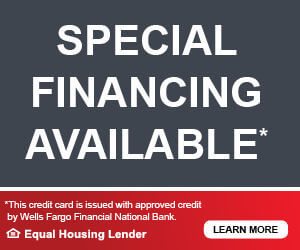 Find the perfect Caldera Spas hot tub and great pricing and financing to go along with it.
With a wide selection of models, you'll find one to fit your budget. Hot tubs from $95/month. 60-Month financing is available WAC.
The Best Spas
Caldera Spas – a vital part of your well being – are part of the line of exceptional spas from Watkins. While you'll find many spas and hot tubs on the market today, Arvidson offers you the very best.
As you look to improve yourself, your quality of life and enhance your well being, you search for ways to clear your mind, make your body healthier and stress less.
You look for contentment both within yourself and your surroundings. You're looking for something that says, "Yes! That changed my life."
Transform your life today and trade tension for rejuvenation each time you step into your Caldera Spa. Take the first step toward finding your new hot tub:
Life-Altering
Look close, and you'll see that Caldera Spas are just that sort of life-altering experience. Your new spa is poised to improve your life and help you feel better physically and mentally.
A Caldera Spa is your personal wellness retreat that can help you feel better everyday. Be sure and check out our videos below!
Luxury spas seating 6-8 adults.
The Utopia Series represents our finest luxury spas and the ultimate rejuvenation experience. Offering the pinnacle of comfort, design and performance.
Mid-size luxury spas seating 3-7 adults.
The Paradise Series has models sized for three to seven adults all with a blend of practical functions and premium options for an immersive hydrotherapy massage.
Benefits at a great value. Seats 2-7 adults.
The Vacanza Series hot tubs have been thoughtfully designed with options that provide the broadest range of therapeutic benefits at the greatest value.
The best hot tubs combine comfort, design and performance
There are many hot tubs and spas in the market today from brands like Bullfrog, Sundance and Jacuzzi.
However, the closer you look, the easier it is to narrow your choice.
If you want to transform tension into rejuvenation every time you step into your hot tub, look no further than Caldera Spas at Arvidson Pools and Spas.
Our goal has always been to create the best hot tubs – the most comfortable, energy-efficient and high-performance spas on the market – so you can enjoy the full range of wellness benefits that a spa can offer.
The best hot tubs are designed for style.
Soaking in a Caldera spa is an experience that awakens the senses. From the stylish design to the sculpted seating, every detail is intended to soothe the mind and body.
Watch this video to find out how we incorporate Comfort, Design and Performance into every hot tub.