Hot Tub Water Safety
Follow These Tips to Stay Safe in the Hot Tub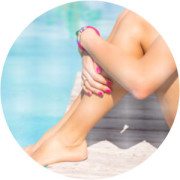 Know Your Water Temperature
The National Spa and Pool Institute considers 104° F to be the maximum safe water temperature for adults. Most modern spas are normally set at the factory not to exceed that limit.
Why the temperature limit? Body heat can rise to hazardous levels after soaking too long in elevated water temperatures.
Safe soaking should not exceed 15 minutes. People with heart disease, diabetes, high or low blood pressure, or other serious illness should consult their physician before soaking.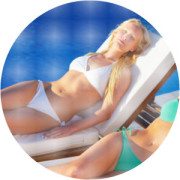 Watch Out for Alcohol, Drugs and Medications
Did you know that hot water amplifies the effects of alcohol and certain drugs? Stay safe and have that glass of wine after enjoy your hot tub. Consult your doctor regarding the use of prescription drugs. Some medications cause drowsiness, and that can spell trouble in the hot tub. Try a cool drink or mineral water while relaxing in your hot tub.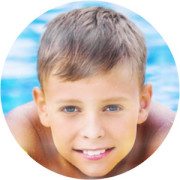 Always Watch Infants & Children
Never, under any circumstances, leave children unattended in hot tubs (or pools!). Even shallow water poses a drowning hazard. Better safe than sorry! Some medical professionals suggest children should not soak in water more than 95° F and for no longer than 10 minutes. Consult with your family doctor. Infants should only enter a hot tub with a physician's approval.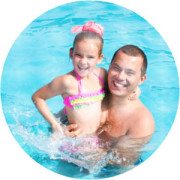 Prevent Drowning
Prevent accidental drowning. Leave the hot tub cover on and latched when the spa is unsupervised. Prevent slips and falls around the hot tub by using anti-skid treads for steps, rubber mats, sand paint for decks and other similar measures.