Settle into a Finnleo® Finnish Sauna and let its warmth go to work. Just feel those muscles relax and the aches and tension fade away. Calories are burned and your skin feels renewed; you breathe clearly and deeply. Once again, body and soul are refreshed and ready to take on the world.
Finnleo® has excelled at bringing you Europe's latest design concepts and renowned quality, offering unlimited options and residential sauna accessories. For even the most discerning tastes, pre-cut sauna rooms have taken sauna design to new heights. Any Finnleo® personal sauna is the perfect place to calm down and let the soothing warmth lead one's thoughts into the paths of meditation.
Take a look at Finnleo's Traditional Saunas: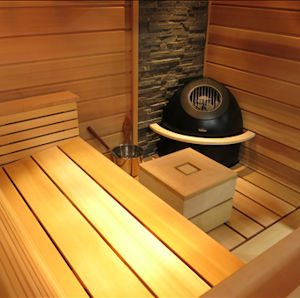 Clean, contemporary styling, highly prized woods, and quality craftsmanship, make a designer Finnish sauna the ultimate in luxury and comfort. A modular, prefab sauna in which each board is individually selected and finished and each door and window handmade to meet the most lavish tastes.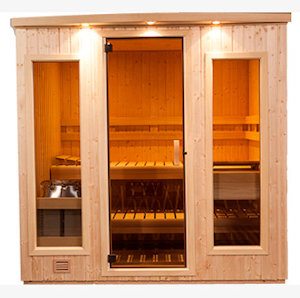 Finnleo's® Sisu series has become the "Classic" of the residential sauna industry. This traditional Finnish Sauna is made exclusively of fine-grained Nordic White Spruce, to provide a light and well-ventilated interior with a subtle hint of deep Finnish Forests. True to Finnleo® design, it is offered in unlimited designs from personal size to club size.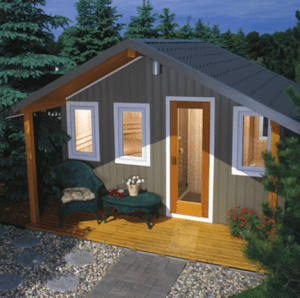 Spend quality time with friends and family in your backyard sauna. Finnleo's® superb sauna design, allows this home sauna to tie into its surroundings effortlessly. Doubling as a pool house, they are perfect for entertaining poolside, spa-side, near the patio, or lakeside.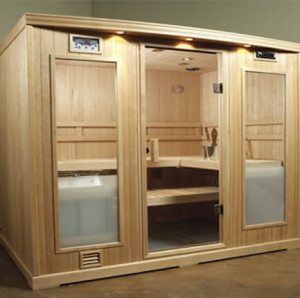 Finnleo's Passport series has quickly become known as one of the best values in traditional saunas.  Several features make it one of the easiest saunas to own–easy to assemble with plug-in simplicity, yet loaded with upgrades usually found only in designer-type saunas.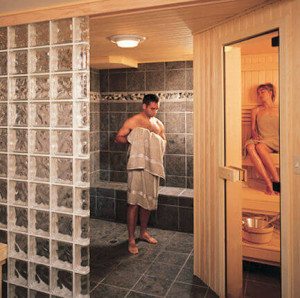 Custom made to accommodate any special design or unique location. Finnleo's® pre-cut saunas are easy to integrate into your home. A custom designed pre-cut sauna package that comes with everything you need and ready for installation in the perfect area of your home. All you have to do is be ready to relax.
*All items with a * are required. We will periodically contact you with exclusive promotional offers and product news. You may unsubscribe at any time.