How to Navigate the Contract Process with a Pool Builder

You've done your research and found two or three pool builders with the experience and references necessary to build your dream pool. You're ready to pick one.
A reputable pool builder will take you through a step-by-step contract process. In this article, we look at how to navigate the contract process with a pool builder. It should include all of the following activities.
Your Opinions
Your builder should consult with you to determine what you want regarding:
How you will use your pool
Your preferences in design
To educate you about feature and benefit options that are available
The builder should use the information gathered, combined with specific information about your backyard space to do both a design and cost estimate.
The Measurements
Your pool builder should measure your yard accurately. The builder should conduct a site survey to determine the best access into the yard.
The "net" size of the yard (after factoring in all existing obstacles such as existing landscaping, fencing, A/C units, fireplace bump outs, etc.) determines the size of excavation equipment that can be used. The builder will also assess how much existing fencing (if present) must be removed and replaced.
The Scale Drawings
Your pool builder should design a detailed and scaled drawing of the pool and any other items related to the installation.
This process is not complete until you are 100% satisfied with the plan. It may require a few revisions to get to that point.
While it is really at the discretion of the builder, you should not expect these drawings to be left with you for other, less talented designers to copy. This is the builder's work product, and it is not a standard practice to leave it behind.
When a decision is made, and the final plan is prepared, you are entitled to a complete set of copies soon after the contract signing, and verification process is completed.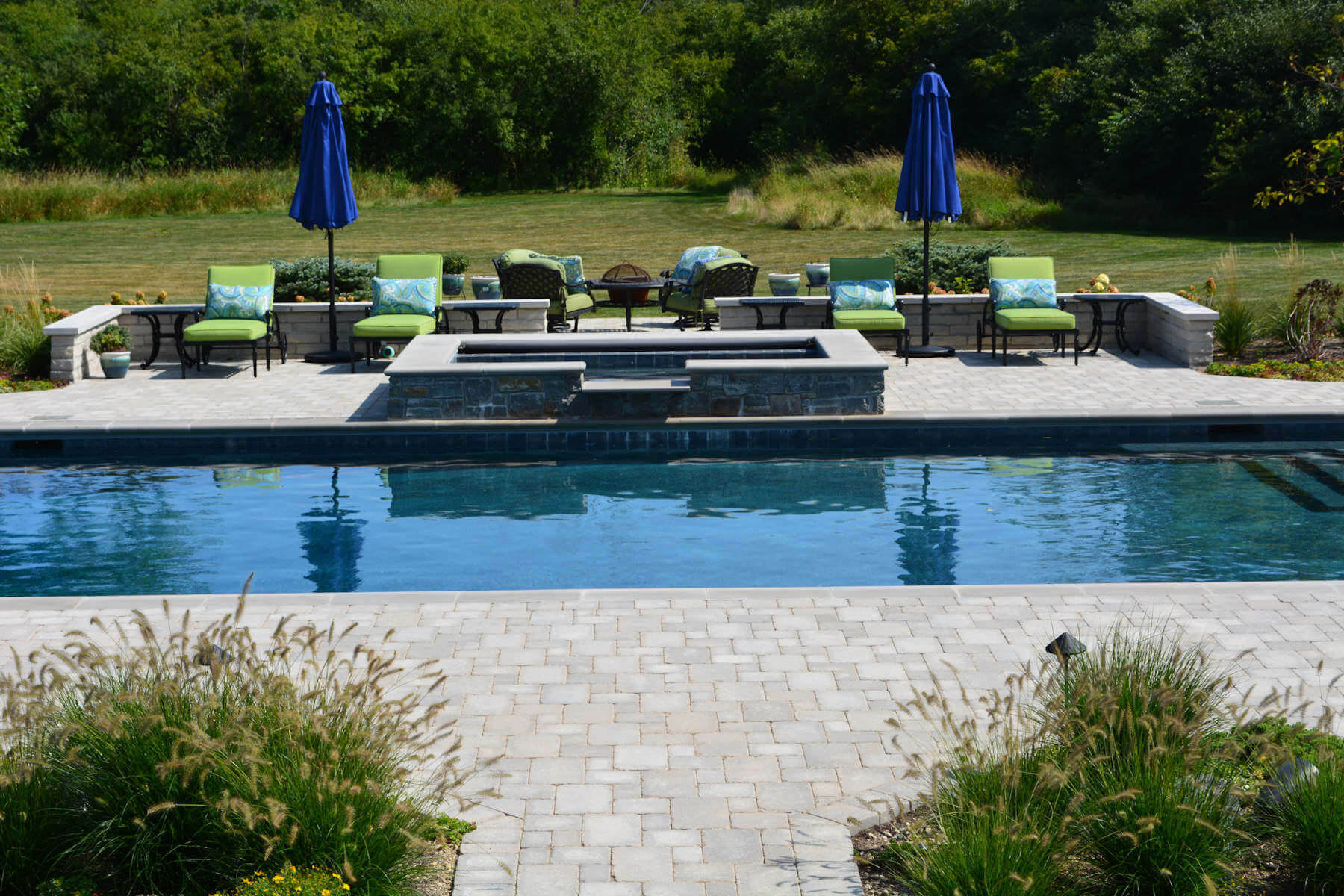 The Written Contract
Your pool builder should produce a written contract that defines all of the features included in the project. This document should define the responsibilities of both the contractor and you as the homeowner. A typical proposal should include the following information:
Pool lengths, widths and depths.
Materials for the interior finish (liner pattern or shell color), any water features, rock materials, etc.
Type and amount of decking
Utility runs and hook-ups as applicable (electric / gas)
Installed equipment (Pumps, Filter, Heater, Controller, Etc.)
Cleaning system
Water sanitation system
Homeowner responsibilities
Contact information, which includes project managers, project coordinators and office personnel (mobile numbers and email contact)
Warranty information
Final Thoughts
Each of the tasks noted above gives you a clear picture of what the pool project will cost and how to complete the project effectively.
If a pool builder skips any of these basic requirements, you have good reason to be concerned about the accuracy of the estimate and the true final cost.
Take caution with any builder who gives you a piece of paper with a price written on it or a "bid" that is not specific. Remember, a substantially lower bid might indicate a mistake or lack of knowledge or experience. A bid that is "too good to be true" may cost you in the long run.
Arvidson Pools & Spas brings more than 60 years of design and construction expertise to every project. We never forget that our family name is attached to every one of our pools for many years after our job is done. 
We've prepared a Pool Buying Guide that provides a comprehensive outline of all aspects of the pool building process.  We invite you to download this guide here and welcome the opportunity to discuss any and all of your questions or concerns.  When the time comes for you to make your backyard dreams a reality, we hope you allow us to put our experience to work for you.
https://www.arvidsons.com/wp-content/uploads/2019/04/How-to-Navigate-the-Contract-Process-with-a-Pool-Builder.jpg
1200
1800
Arvidsons
https://www.arvidsons.com/wp-content/uploads/2023/04/65-Anniversary-Firecracker-Website-340x156-4.png
Arvidsons
2019-04-17 22:17:55
2019-04-30 18:09:55
How to Navigate the Contract Process with a Pool Builder