Celebrate National Pool Opening Day

Did you know the last Saturday in April is traditionally the day for the celebration of National Pool Opening Day? For 2022, that means it's Saturday, April 30, 2022. Is your pool ready?
In this article we look at how you can be ready to celebrate National Pool Opening Day.
First, not everyone opens their pool this weekend. Some have already opened their pools, and some may wait to May. Whichever camp you fall in, this is still the perfect time to stop by and get your pool chemicals, supplies, new cleaners, and accessories before it gets hot in May. Check out some of our favorite pool opening tips.
What is National Pool Opening Day?
This special day is when pool owners throughout Chicagoland get their swimming pools ready for the summer. What's more, if you have a pool heater you can start enjoying your swimming pool now!
Let's get your pool ready to emerge from its winter hibernation. Choose April 30 as a great day to open your pool. Here are a few important tips:
Once you've opened your pool, make sure you test your water within the next 24 hours. You want to grab a water sample after you've opened the pool and allowed it to circulate.
We offer FREE water testing through our computerized Alex system. Bring us your sample, we test your water, and then we give you a printout of what chemicals your pool needs. Balance your water at this time for best results.
You also want to sanitize your pool before your swim it.
How did you put your pool to sleep last year? The current state of your pool is highly dependent on this factor.
It's also a great idea to check your pool equipment. Make sure everything is working as expected.
Get out your pool toys and accessories and make sure they're clean and ready for use.
Need help? Stop by – we are here to answer all your questions. We are also happy to put you on our pool opening schedule for later this spring.
Come to Pool School
One of the best ways to get your pool ready for summer is to attend Pool School on Saturday, April 30 at 10:30 am. Interested? Click below to learn more!
Now let's look at a  few more tips for a successful pool opening day: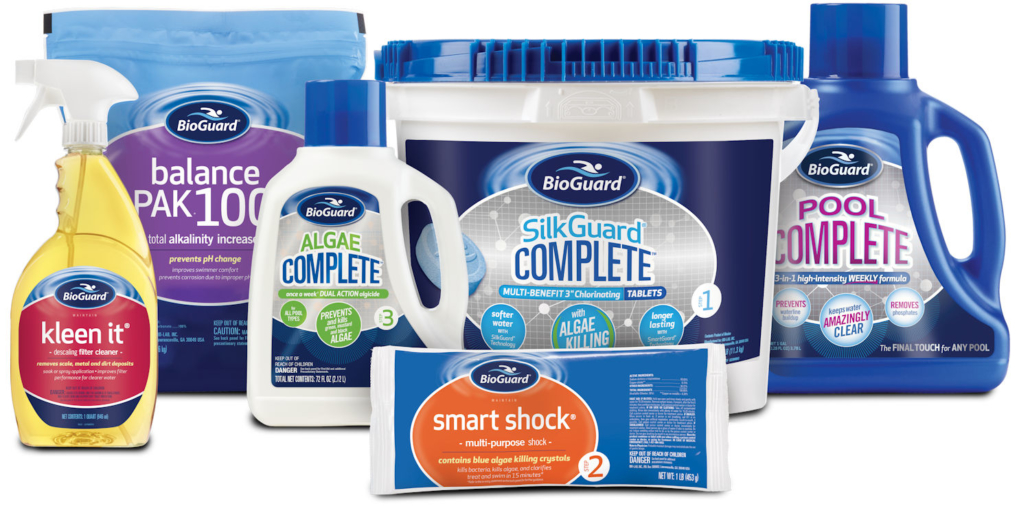 Do a Chemical Inventory
This is a great time to see if you have the chemicals on hand that you need for your opening and for this summer. Every pool is different, so your needs will depend on the state of your pool. The best way to gauge what you need is with a free water test.
Be sure and stock up on your chemicals early. While we have plenty of stock now, with supply chain issues, it's always better to stock up early!
Inspect Your Pool Equipment
You've checked your pool water, now it's time to look at your deck, equipment, etc. Here are some things to check over:
Check your pool cover for damage.
Attend to your filter system and drain plugs.
Test your pump motor.
Check your pool lights.
Look over your filter, pump, heater, and chlorinator.
Check over your pool cleaner.
Look over skimmer baskets, etc.
Check your pool lights.
Have questions? Let us know!
Final Thoughts
We wish you a happy, successful pool opening day on Saturday, April 30. May your water be blue and, the skies clear and sunny!
We love opening our pools in April and early May. First, if you have a pool heater, you can start swimming right away. Second, it gives you time to get your chemical balance right and any issues around the pool fixed before Memorial Day.
If you have any questions or need service, please give us a call or stop by! And, don't forget to sign up for Pool School!
Happy swimming from your friends at Arvidson Pools and Spas.
https://www.arvidsons.com/wp-content/uploads/2022/04/National-Pool-Opening-Day.jpg
1000
1500
Arvidsons
https://www.arvidsons.com/wp-content/uploads/2023/04/65-Anniversary-Firecracker-Website-340x156-4.png
Arvidsons
2022-04-21 08:00:17
2022-04-21 11:17:57
Celebrate National Pool Opening Day