5 Reasons Why Spring is the Perfect Season for a New Hot Tub

Every Midwesterner knows that when the calendar says, "First Day of Spring", it doesn't always correspond to the thermometer.
March and April can be two of the longest months of the year. The weather teases us with a seasonable warm day here and there and then follows it up with a harsh punch of cold temperatures the next.
Cabin fever can really start to set in.  This is when a hot tub provides much-needed relief for getting you out of the house and into the warmth – no matter what the real temperature is outside.
Need more convincing?  Here are five reasons why spring is the perfect season for a new hot tub.
The Deep Freeze is Over
Winter hot tubbing is great, but even diehard hot tubbers can be put off by subzero wind chill temperatures.
By March, the harshest part of the winter has given way to the perfect season. It may still be cold, but you won't feel icicles on the inside of your nose!
Spending time outside is proven to reduce stress and improve your health.  What better way to do that than with a soak in warm water under the evening stars or with that first cup of coffee in the morning?
Ground Preparations are Easier
Depending on where you plan to place your new hot tub, you may need to pour a new concrete pad.
If you are a do-it-yourselfer, you'll find this task easier when you have a window (one of those surprise warm days) to mix and pour the concrete.
Just make sure that the surface for your hot tub is level. This is a very important element for proper hot tub installation.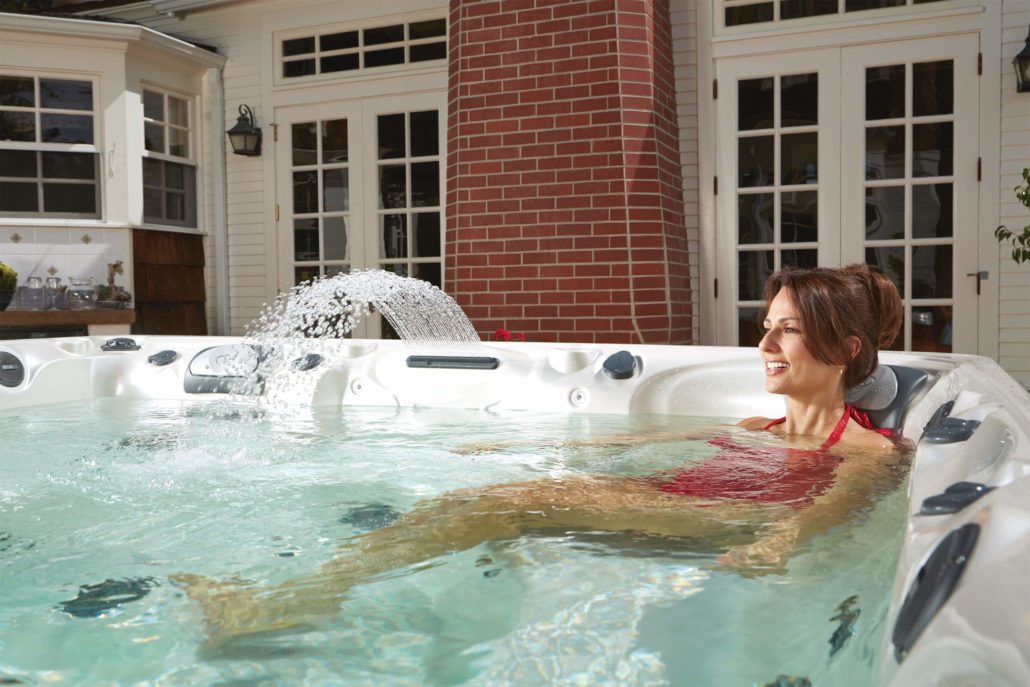 Springtime Represents Renewal
Nature is filled with reminders that spring is the time for a fresh start. New buds appear on trees and bushes.  Flowers start to appear. The sound of chirping birds fills the air.
Even the appearance of baby bunnies, fawn, calves and lambs start to herald in new beginnings.
What better time to begin your own renewal of wellness?  A hot tub provides you with a wonderful opportunity to:
Recharge your energy
Restart your journey toward healthy habits, better sleep habits, and a sense of peace and serenity
Restore your circadian rhythm with a 20-minute a day soaking routine
Retailers Need to Make Space for New Inventory
Most hot tub manufacturers debut their new hot tub models in January. Retailers want to clear out in-stock inventory to make room for the newest models in each of their lines.  This generally means that you find great prices on in-stock hot tubs.
Arvidson Pools & Spas is offering up to $4,000 off, plus 12-month financing (with approved credit) on all 2019 in-stock hot tubs from March 6-15, 2020, during the Early Spring Hot Tub Special.  This is a great time to get a great deal on a brand new hot tub.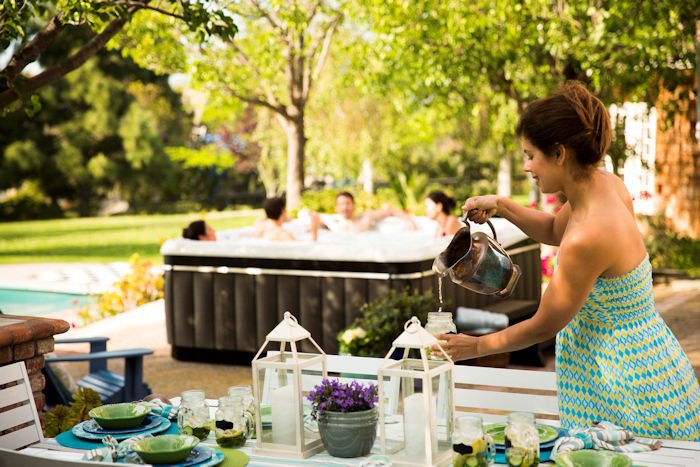 A Hot Tub Offers Year-Round Recreation
You'll discover that while the spring season is a wonderful time to hot tub, so are summer, fall and winter!  Once you take the plunge and discover the many health benefits, the time to reconnect with loved ones, and the self-care opportunities a hot tub has to offer, you will wonder why you didn't do it sooner.
Final Thoughts
So, don't delay! Every season is the perfect season for hot tubbing!  Arvidson Pools & Spas has dozens of hot tub options for you to choose from.  Take our Find Your Perfect Hot Tub Quiz today and we'll help you find the hot tub that is just right for you!
https://www.arvidsons.com/wp-content/uploads/2020/03/5-Reasons-Why-Spring-is-the-Perfect-Season-for-a-New-Hot-Tub.jpg
1201
1800
Arvidsons
https://www.arvidsons.com/wp-content/uploads/2023/04/65-Anniversary-Firecracker-Website-340x156-4.png
Arvidsons
2020-03-03 23:07:45
2020-03-14 16:00:39
5 Reasons Why Spring is the Perfect Season for a New Hot Tub