6 Ways a Hot Tub Can Help You Be Your Best Self in 2020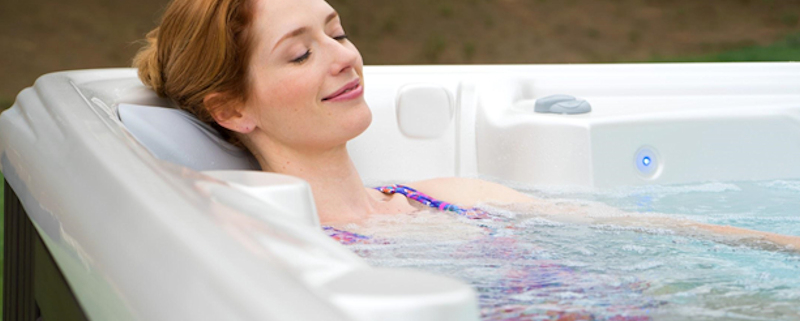 It's a new year and a new decade…this means a new you!
In this article, we're going to look at six ways a hot tub can help you be your best self in 2020.
The New Decade Begins
The beginning of a new year (and a new decade in 2020) is your chance to transform your life. Take a look at the things holding you back from being your best self.
While specific goals may vary, most Americans strive to improve themselves with each new year.  In a recent article on Healthline.com, registered dietitian, Jillian Kubala, listed 23 healthy New Year's resolutions you can actually keep.
We found it interesting that at least 6six of these healthy ideas can be achieved by a soak in a hot tub!  Here's how:
#1: Get More Quality Sleep
Sleep is an important part of overall health.  Unfortunately, many of us lead busy lives that cut into those valuable sleep hours.
This lack of sleep may increase your risk of weight gain, heart disease and depression.  A hot tub can help.
Soaking in hot water before bed can help relax your body and your mind, preparing you for sleep. The water's buoyancy helps decompress joints while the water temperature increases circulation and decreases blood pressure and heart rate.
#2: Take More 'Me' Time and Practice Self Care
Taking time for yourself is not selfish; it is necessary for optimal health and well being.
Caregivers, parents, and health care workers are especially vulnerable to losing sight of taking care of themselves.  A daily 20-minute ritual of letting the warm, soothing water relax your mind and muscles can literally recharge your energy and make you better equipped to help others in your life.
#3: Spend More Time Outside
Spending more time outdoors has been shown to relieve stress, elevate moods, and even reduce high blood pressure.
This time outside doesn't have to be far from home.  Even stepping outside your backdoor and taking a walk in the yard can reap great benefits.  Of course, star gazing from the warmth of your hot tub also qualifies!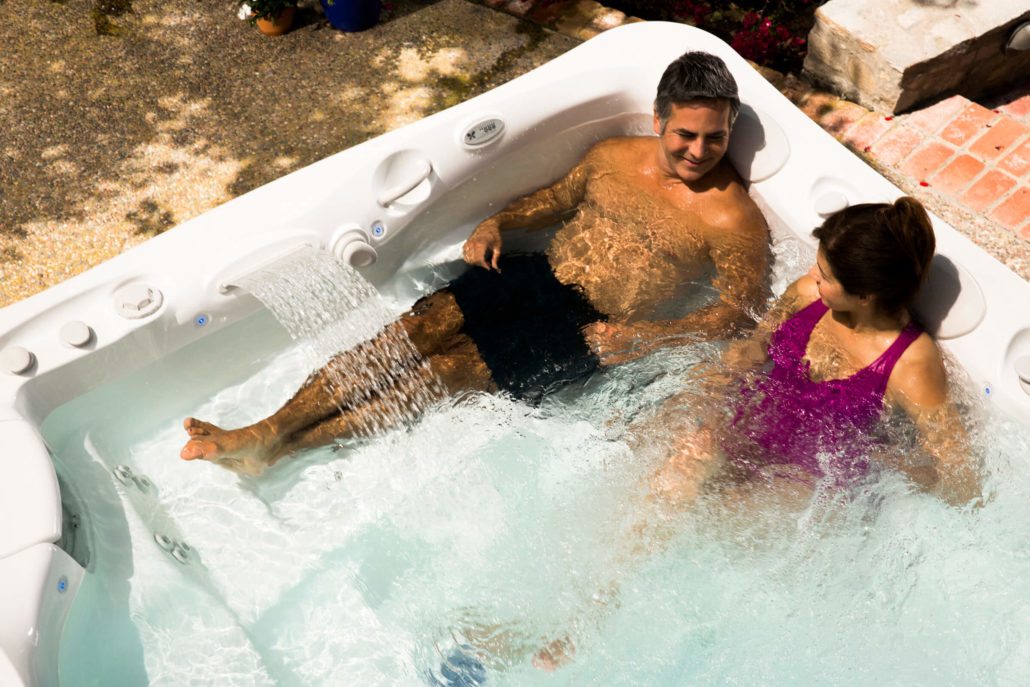 #4: Limit Screen Time
We have all become reliant on our electronic devices for instant access to information, entertainment, social networks, and communication.
However, too much screen time has an adverse effect on our health.  Ditch the phone and tablet and head for your backyard hot tub retreat.
You'll be glad for the break from the digital overload, and you might even find it opens the door for a great conversation with your spouse or child.
#5: Be More Present
"Research shows that being more present may improve life satisfaction by decreasing negative thoughts, which may thereby improve psychological health," says Kubala.
It's easy to be distracted by cell phones, the TV, or even our own thoughts, but it's important to check yourself and recognize what is happening right around you.  Take time to reconnect with your family.  You'll be glad you did.
#6: Take a Vacation
"Whether you travel to an area you've always wanted to visit or simply plan a staycation at home, taking some time for rest and relaxation is important for health," Kubala said.  Incorporating a hot tub, swim spa, or pool in your backyard space gives you a resort-like atmosphere at home all year long.
To Conclude
There you have it. You now have special access to the six ways a hot tub can help you be your best self in 2020. And, we're so excited about these new ways to feel better every day, we want to share them with you. If you're ready to check out your hot tub options from Caldera Spas, contact us or stop by today! Schedule a test soak with your family and experience the euphoria first hand!
https://www.arvidsons.com/wp-content/uploads/2020/01/6-Ways-a-Hot-Tub-Can-Help-You-Be-Your-Best-Self-in-2020.jpg
485
800
Arvidsons
https://www.arvidsons.com/wp-content/uploads/2023/04/65-Anniversary-Firecracker-Website-340x156-4.png
Arvidsons
2020-01-20 08:00:34
2020-01-20 22:38:20
6 Ways a Hot Tub Can Help You Be Your Best Self in 2020